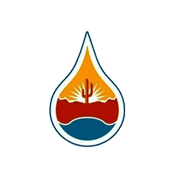 Well Water Site Locating on Your Property
in San Bernardino County, CA
Are you planning to drill a water well in San Bernardino County, CA, and you want to know where, and how deep to drill, or if you even have groundwater? Before having your well drilled blindly call Southwest Groundwater Surveyors. We do scientific well water site locating in San Bernardino County, CA. 
Find groundwater for well drilling sites for a fraction of the cost of drilling bore holes and spot checking. We use the latest generation of Seismo-electric instruments and time-tested geophysical methods, which can find the best drill site locations and estimate the yield and depth of your water well before drilling ever begins.
Since 2009, Southwest Groundwater Surveyors has been scientifically site locating for water wells for clients in the arid and rugged American southwest, in places where even well drillers have been surprised to hit well water on our site locations.
We are in the high desert in San Bernardino County and have a long-standing business relationship with many great drilling companies in various communities throughout the southwest.  
For planning a water well, a Seismo-electric groundwater survey is necessary before deciding where your well drilling site should be. And it is the best technology for detecting groundwater, and the only method for measuring potential depth and yield of your water well prior to drilling.  
How Well Water Site Locating Works
Groundwater is detected when a signal is produced by a seismic compression wave that we generate underground which moves water within sediments and rock pores. This movement produces an electric signal that can be detected by our computers. Then, after multiple data sets are collected at your property, the notes and data are processed and interpreted at our offices and a report is generated.
The client usually receives the report in about two weeks. The report provides the client with a reasonable answer to the following questions…
Should I drill a well?
Where should I drill the well?
How deep should the well be?
What is the expected yield of the well?
If you would like to book your groundwater survey for site locating for well water, call today 800-394-6207. You can also fill out our contact form.