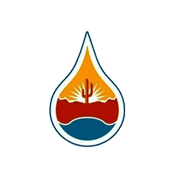 Now you can find well water before you drill a well.
Southwest Groundwater Surveyors can find well water before you drill a well.  Our specialty lies in using time tested geophysical methods and specific proprietary instruments to detect groundwater. We can find an optimal drill site before well drilling ever begins. This eliminates the need to drill expensive test holes.
Our process consists of data collection, analysis, and reporting.
Multiple data sets are collected on the client's property at each test site, and after the data is collected in the field, it is processed at our office. The notes and data are then analyzed and the results are passed along to the client. When you receive your groundwater survey report, you'll have a reasonable assurance of the following:
The ideal well site location of the areas surveyed.
The depth to drill to the bottom of the aquifer.
The expected flow rate (yield estimation) of the well.
The answer to the question – Should I drill a water well or not?
We find the water before you drill the well
Homes, businesses, and communities throughout the American Southwest rely on groundwater aquifers to provide their water needs. Groundwater is a valuable resource, especially in the arid Southwest. Finding groundwater by drilling blind is a hit and miss proposition.  Southwest Groundwater Surveyors use the latest modern technology in conjunction with their years of experience to locate groundwater aquifers. We can estimate the wells yield in gallons per minute and the depth to drill a well, before drilling ever begins.
Seismoelectric Groundwater Surveying
A demonstrably sound and economical approach
Finding water first, can not only eliminate the cost of drilling expensive bore holes but our superior technology can provide our clients with the most reasonable assurance that they are drilling a well on an optimal well site and, saving precious time and resources. World wide, Seismoelectric groundwater surveying has benefited Homeowners, property owners, golf courses, farms, ranches, land developers, dairy farms, utilities, well drillers, engineers, geologists, real estate companies, churches and anyone else who relies on wells for their water needs. 

Our mission at Southwest Groundwater Surveyors to find well water where it exist and to help our clients locate an optimal well drilling site.  It's our priority to help prevent clients from drilling an expensive dry well or a low yielding well if a more productive well drilling location can be found.  This helps to eliminate unnecessary and costly drilling, which saves money, protects the natural state of the underground aquifer, and reduces carbon emissions and potential damages to the surrounding environment.
The corporate officer in charge of geophysics for Find Water First Inc. - Ronald Sorensen; CA Geophysisist # 957