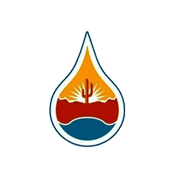 Contact
Southwest Groundwater Surveyors
Thank you for your interest in our groundwater exploration service. For questions on how Southwest Groundwater Surveyors can help you find a productive well site location, or to leave comments, please use the Contact information listed here. We look forward to hearing from you.
Proudly Serving the Clients in the States of Arizona, New Mexico, Utah, Nevada, and California
Call for more information or to schedule a ground water survey.
Corporate officer in charge of geophysics: Ronald Sorensen - California geophysicist Lic.# 957
Locating groundwater for a well in difficult places is not only frustrating, it can be very expensive.  Anyone who has ever drilled a dry well can tell you. "It would be better if you could  find ground water before drilling a well."  Well now you can.
Find Water First Inc. dba Southwest Groundwater Surveyors are here to help. Our Seismic groundwater exploration instruments and groundwater exploration methods were developed to be a portable version of a technology that was developed in the oil industry. We have an economical method for seeing groundwater directly without drilling test wells.  Our groundwater exploration surveys can see water underground to an average depth of 1500 feet below ground surface.
Before you have your groundwater well drilled, contact Southwest Groundwater Surveyors and schedule your groundwater exploration survey today.
Ronald Sorensen (California geophysicist # 957) is our corporate officer in charge of geophysics.